The global sports nutrition market, expected to reach USD 81.5 billion by 2023,1 is one of the fastest growing segments in the functional foods and beverages industry. Physically active consumers are also increasingly looking to dietary supplements to make up for nutritional shortfalls in their diet. Supplements can provide the essential vitamins, minerals, amino acids, healthy fats, fiber and antioxidants that the body requires for optimal function. Results from a 2018 survey showed that 77% of Americans use dietary supplements.2 The sports nutrition market, which not so long ago was targeted at serious sports enthusiasts and professional athletes, now includes consumers of all ages, backgrounds and activity levels.
Driving the growing popularity of supplementation in the sport nutrition market are a few key factors. Consumers are becoming more health-conscious, aware of the importance of an active lifestyle and a natural, nutrient-rich diet. Also on the rise are the number of; professional athletes (who have a strong motivation to gain performance advantages), consumers with higher disposable incomes, health and fitness clubs/groups (which often promote nutritional supplementation), and recreational athletes trying to achieve the benefits that come with a healthier lifestyle. Additionally, the trend towards plant-based or vegan diets has increased the demand for plant-based ingredients.
Sports nutrition products are designed to help consumers achieve their fitness goals; to improve health, energy, strength, recovery, replenishment and performance. Sought-after supplementation includes vitamin D, B-complex vitamins, protein (like tara, pea, brown rice, sacha inchi, spirulina, chlorella), fiber (found in chia, barley grass and nopal), iron (found in alfalfa and spirulina) and calcium (found in grasses such as barley, oat and wheat). Those who follow a rigorous exercise regimen may also want to supplement with chromium (found in cocoa/cacao), nitrates (found in beet and pomegranate), electrolytes (found in coconut water), vitamin C (found in acerola and camu camu), antioxidants (found in acai and blueberry), energy-boosting ingredients (like matcha and guarana) and post-workout recovery ingredients like curcumin (found in turmeric).
Functional foods and beverages for the sports nutrition market are presented in a wide variety of formats and are often sweetened with healthy sugar alternatives like lucuma, monkfruit (lo han guo), stevia and yacon. Beverages can include enhanced waters, juices, smoothies, combined or blended drinks, caffeinated, carbonated, nootropic, energy and meal replacement. Foods often contain fruits, vegetables, nuts, seeds and grains, and include a combination of proteins, carbohydrates, healthy fats and antioxidants. Snacks, no longer low in nutrition and high in empty calories, are increasingly nutrient-dense. They come in a variety of delivery formats including bars, gels, cookies, crackers, cereals, chews and trail mixes.
Beet Root Juice Powder (organic)
Add to: juices, pre and post workout blends, drinks, gels and snacks, food coloring
BettaBerries®
Antioxidant Blend
Add to: health bars, baked goods, drink blends, post workout powder mixes
Cacao Powder
(organic, unroasted)
Add to: beverages, baked goods, desserts, functional foods (chili dishes), skincare
CocOganic®Plus
(Coconut Water Freeze Dried Powder, organic)
Add to: electrolyte drinks and gels, pre and post workout foods and drinks, skincare
Matcha Green Tea Powder (organic)
Add to: functional beverages like lattes, baked goods, candies, chocolates, skincare
SachaOmega®
(organic)
Add to: salad dressings, functional foods, capsules, skincare, cosmetics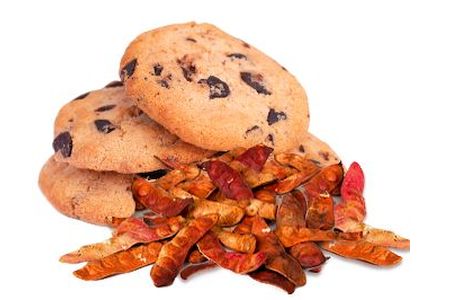 Tara Protein Powder (organic)
Add to; nutritional bars, protein powder drink mixes, baked goods
Tart Cherry Juice Powder
Add to; post workout blends, gels, snacks and bars, chocolate bars, sauces/chutneys
Turmeric Powder (organic)
Add to; post workout shakes, functional foods/beverages, capsules/tablets, herbal tonics, skincare
NP Nutra® offers an excellent selection of premium ingredients well suited to the various sports nutrition formulations, supplements, foods and beverages which are now, more than ever, sought by consumers of all ages. For further information check in with your Account Manager or search our All Products page.
References:
1 https://www.statista.com/statistics/450168/global-sports-nutrition-market/
2 https://www.crnusa.org/newsroom/dietary-supplement-use-reaches-all-time-high