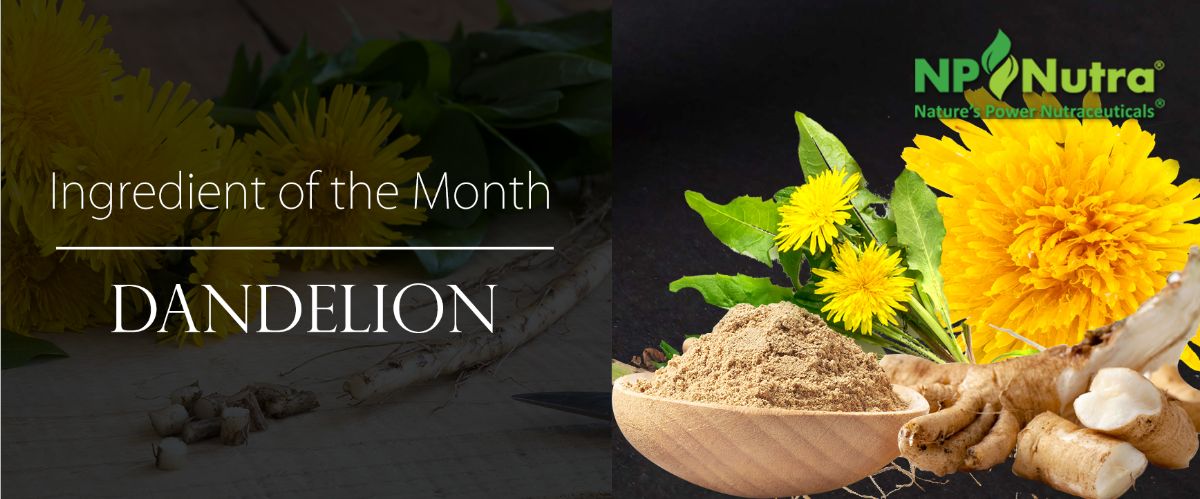 A Health-promoting Root
Dandelion (Taraxacum officinale), considered a nuisance weed to some, produces cheerful yellow flowers, brings joy to children and adults who take part in the tradition of blowing the white puff-ball of seeds into the air while making a wish, and is widely known for its nutritious roots and leaves.
Nutrition
Rich in phytochemicals, dandelion root contains;
The bitter tasting sesquiterpene lactones (generally occurring as glycosides), triterpenoids, phenylpropanoids, phenolic acids and their derivatives, coumarins, lignans, polysaccharides, and flavonoids.
Iron, calcium, potassium, magnesium, phosphorus and manganese.
Soluble and insoluble dietary fiber, especially the prebiotic soluble fiber, inulin.
General Information

Dandelion is a hardy perennial herb with long, jagged green leaves arising from the ground, hollow stems 4-20 inches long, golden yellow flowers and deep-reaching taproots. The plant's name is derived from the French 'dent de leon', which means 'lion's tooth', in reference to its leaf edges, shaped like a lion's teeth.
Partly due to their abundance, dandelion plants are one of the most important early spring nectar sources for pollinators like bees and butterflies.
Product Applications

Try our Dandelion Root Powder (organic), which is certified Organic, Kosher and Food grade, and produced in an FSSC 22000 certified facility, in the following applications;
Whole food and superfood formulations
Caffeine-free drink mixes
Protein bars, cookies, biscuits, granola
Dips and dressings
Teas, tinctures, infusions
Health tonics and syrups
Tablets, capsules, supplements
Natural skincare, like face masks and body scrubs, or infused and added to soaps, lotions, etc.
Pet foods
Contact us for a free sample and further product information.