Here are Some Good Reasons Why Coconut Will Take Your Product to the Next Level
You've seen the rows of refreshing coconut water at the supermarket, but do you know its true advantages?
Coconut water is a natural hydrator, packed with essential electrolytes like potassium, sodium and magnesium. It's also rich in antioxidants that fight harmful free radicals and contains bioactive enzymes that aid digestion and metabolism. With fewer calories and less sugar than most sports drinks, it's a smart choice for health- conscious consumers. The coconut water powder market is set to reach a whopping 22.84 billion USD by 2032, with consistent growth.

Try our delicious and versatile coconut water powders today.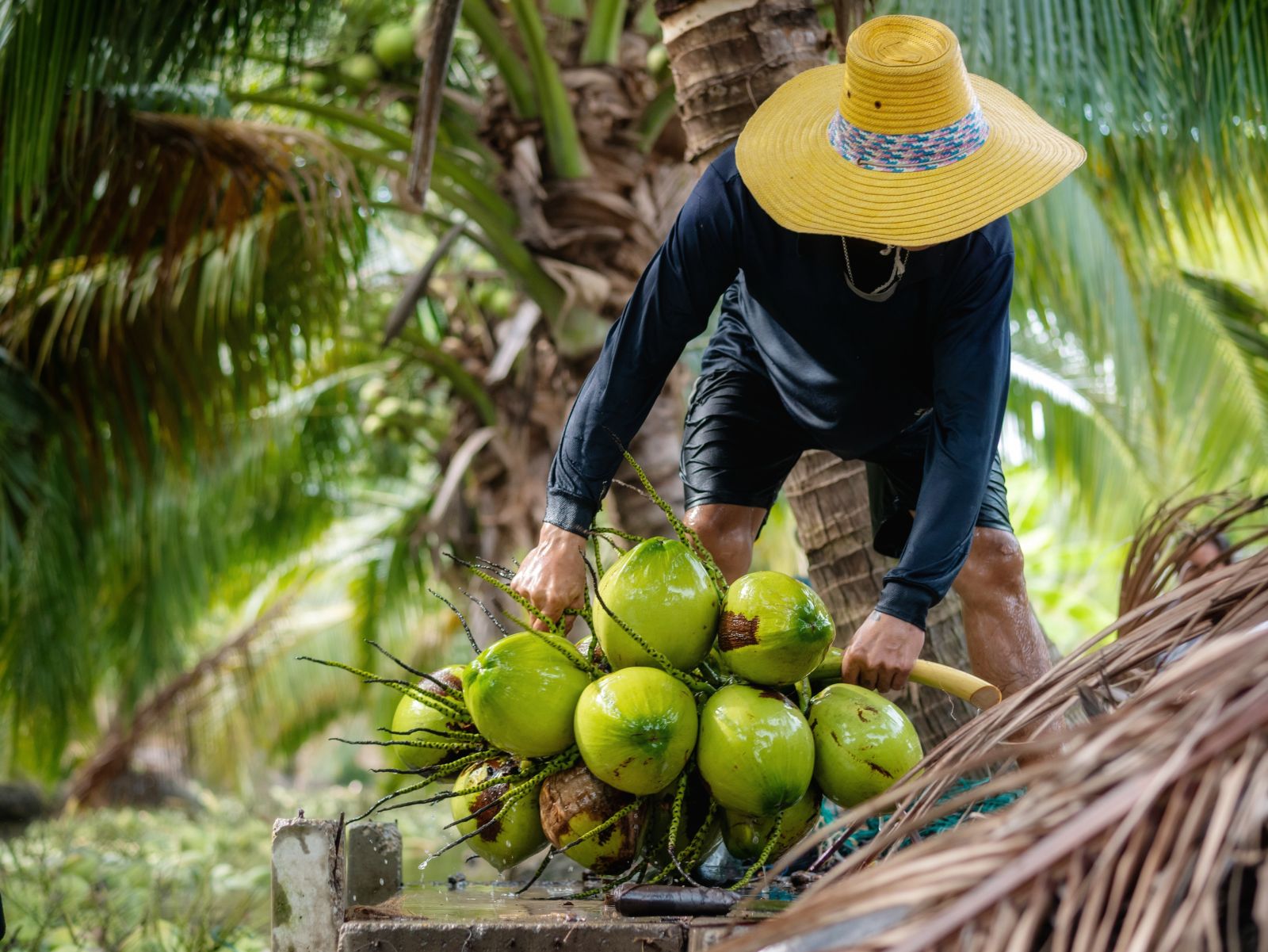 Specifications
Name: Coconut Water Powder (organic) SKU 932
Botanical source: Cocos nucifera
Part used: Coconut water
Drying method: Spray dried
Solubility: Soluble
Country of Origin: Indonesia
Shelf life: 2 years
Certifications: Organic, Kosher and Food grade. Produced in an FSSC 22000 certified facility.
Flavor: Mildly sweet coconut taste

Name: Coconut Water Powder SKU 2913
Botanical source: Cocos nucifera
Part used: Coconut water
Drying method: Spray dried
Solubility: Soluble
Country of Origin: Indonesia
Shelf life: 3 years
Certifications: Organic, Kosher and Food grade. Produced in an FSSC 22000 certified facility.
Flavor: Mildly sweet coconut taste


Applications
Functional foods: Soups, sauces, dressings, snacks, candies, chocolates, desserts

Functional beverages: RTD beverages (juices, smoothies, sodas, and energy and hydration drinks)

Dietary supplements: Tablets, gummies, and hydration, sports, energy and superfood powders

Cosmetics: Lotions, facial cleansers, body washes, soaps, masks, scrubs, shampoos and conditioners

Pet Care: Treats, supplements, shampoos and conditioners