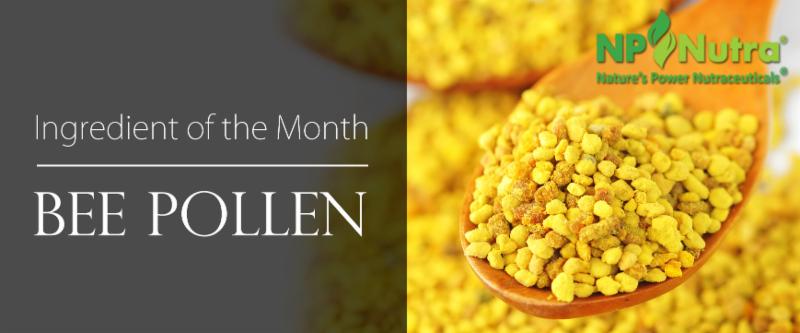 Bee Pollen - A Complete Superfood
Bee Pollen is a nutrient-rich superfood produced by honeybees as food for their young. Considered one of the most complete and nourishing natural foods on the planet, it contains practically all the nutrients required by the human body. For centuries, Bee Pollen has been known for its immune and energy boosting properties. The ancient Greeks, Romans, Chinese and Egyptians used it in their traditional medicines. In fact, the ancient Greeks and Romans referred to it as the "life-giving dust" believed to maintain youthfulness and promote longevity. Not surprisingly, in 2016 Bee Pollen was officially recognized by the German Federal Board of Health as a medicine.
Read on to discover the outstanding health-promoting benefits of these tiny nutrient-packed granules.
General Information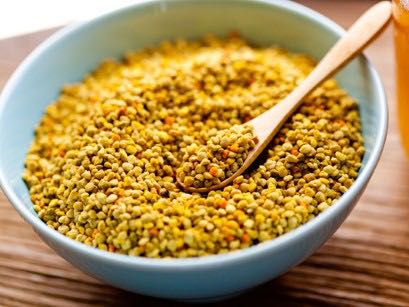 As bees collect nectar from blossoms, they also gather pollen. Tiny balls (or granules) of pollen are formed as they continue to load pollen.
These Bee Pollen granules, each containing over 2 million pollen grains and remarkable nutrient content, are then collected by beekeepers without harming the bees or disrupting their routine.
The color of Bee Pollen ranges from yellow, orange, brown or black, depending on the pollen source. Its taste, often described as sweet and sometimes nutty, also varies depending on the flower and nectar source.
Nutrients and Benefits
NP Nutra's Premium Quality Bee Pollen Powder is a nutritious superfood loaded with nutrients to help boost the immune system, promote energy, healthy weight and help relieve allergies:
40% protein, more than any animal protein source, of which half is in the bioavailable form of free amino acids.
Vitamins A, C, E and B. Minerals such as calcium, magnesium and selenium.
Enzymes - improve digestive function and nutrient absorption.
Antioxidants - aid cells against the damaging effects of the oxidation of free radicals.
Amino acids include cysteine and phenylalamine1, which is known as a natural appetite suppressant and helps regulate metabolism for better weight management.
Bioflavonoid Rutin - helps strengthen blood vessels, improves circulation and heart health.
Carbohydrates, nucleic acids, mono and polyunsaturated fats and lecithin.
Product Specifications/Applications
Solubility: Partly soluble
Color, taste, aroma: Yellowish to brown with a typical taste and aroma
Certifications: Kosher, Food grade, produced in an ISO 22000 certified facility
NP Nutra's Bee Pollen Powder is ready to use as a stand-alone dietary supplement or can be included in a variety of functional food and beverage formulations such as cereals, granola, nutritional bars, smoothies and energy drinks.
Contact us for a free sample and further product information.
Reference:
1 http://www.benefits-of-honey.com/bee-pollen.html