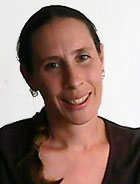 For Immediate Release
Monday, May 14, 2012

Contact(s)
Margaret Gomes
Director of Marketing
310-694-3031

NP Nutra®, a leading wholesale manufacturer of dietary supplement and functional foods ingredients, has announced a new Sales Manager.

Narada Head, NP Nutra's new Sales Manager, brings with her a wealth of expertise with over 20 years experience in sales and 15 years experience in the food and beverage industry with roles ranging in diversity from research and development, natural and organic food production, vegetarian catering, Asian cuisine, confectionery and food service.

"The expansion of our sales and distribution team strengthens our ability to meet the needs of our customers," noted Thomas Wolski, Executive Director of NP Nutra®. "Narada is a great addition to our team and her values and areas of expertise are in harmony with NP Nutra's."

Narada is also a talented gymnastics trainer who loves to share her passion for health and fitness. Her special area of focus is the study of herbal medicine and natural healing which makes her a great fit with NP Nutra's customers. In her spare time, she enjoys growing her own organic produce and traveling.

Thomas Wolski adds, "Narada's comprehensive understanding of the natural products industry will greatly benefit NP Nutra®, our sales network, and our customers."

Contact NP Nutra® for more information.