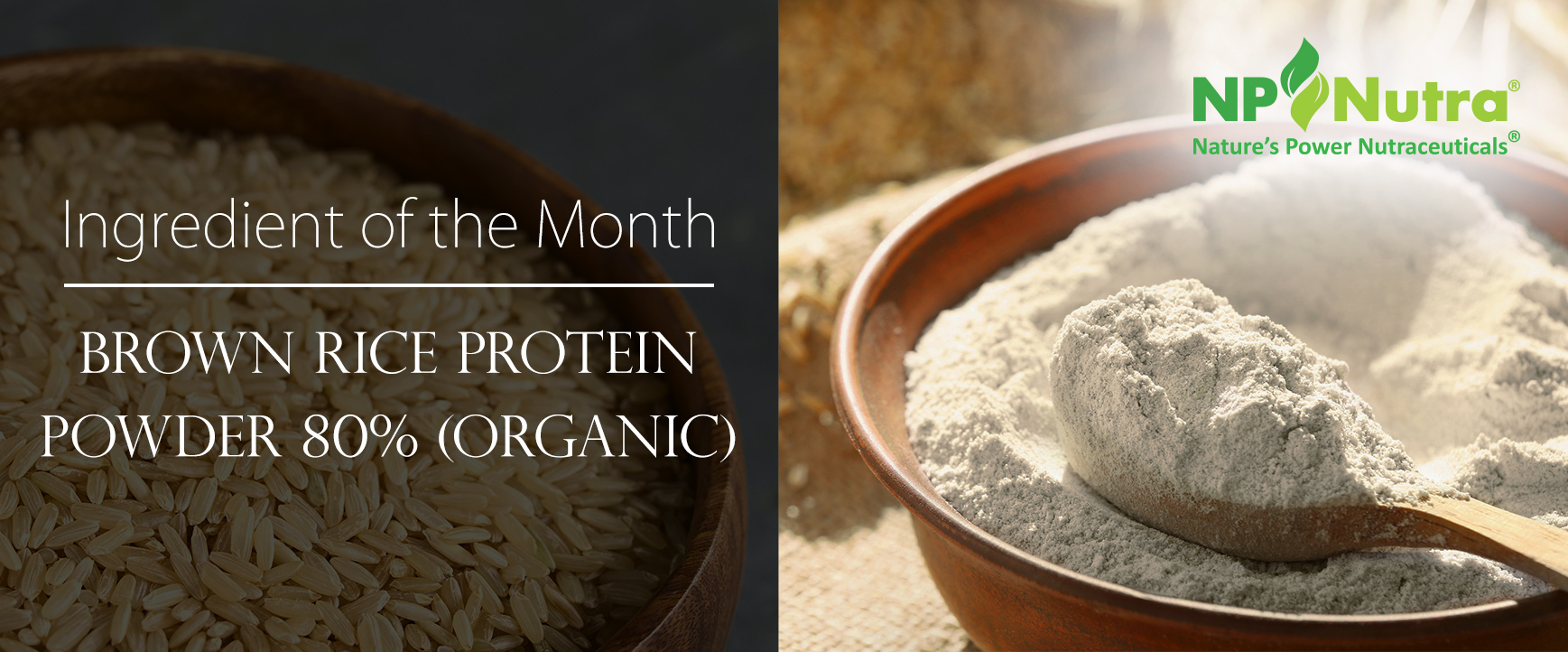 Organic Brown Rice Protein Powder (80% Protein)
The rising demand for plant-based proteins is fueled by consumers eating more plant-based foods for ethical, environmental and health reasons. At the same time, protein supplements are increasing in popularity as consumers search out instant protein sources to sustain their fitness regimes and hectic lifestyles. A recent study suggests the global plant-based protein supplement market is forecast to grow from US$5.40 billion in 2021 to US$7.84 billion in 2028.1 Our organic brown rice protein powder, with its high protein content (>80%), fine texture and mild flavor, is an ideal way to boost the protein content of a wide range of products.
Nutrients
Brown rice is whole grain rice that has had only the husk removed, leaving the nutrient-rich germ, bran and endosperm intact. Our organic brown rice protein contains more than 80% protein (comprised of essential and non-essential amino acids), and is low in fat and carbohydrates.*
Product Specifications
Product Name: Brown Rice Protein Powder 80% (organic)
SKU: 711
Protein (dry basis): >80%
Botanical Source: Oryza sativa. L
Ingredients: Organic whole grain brown rice
Certifications: Organic, Kosher, Food grade
Produced in: BRC certified facility


Color: Light yellow powder
Mesh size: >90% through 300 mesh
Solubility: Partly soluble
Drying Method: Pneumatic drying
(Food particles are transported rapidly in an air stream, heated air dries the particles,
and then the dried particles are separated through a sieve.)
Applications
Functional Foods
Beverages
Dietary Supplements
Sports Nutrition
Pet Foods
Adding our organic brown rice protein powder to your products is an ideal way to boost their protein content. Its mild flavor and fine texture make it suitable in a wide variety of products including: protein powders and bars, meal replacement products, keto-friendly products, snacks, cookies, muffins, breads, burger patties, pizza bases, pancake mixes, waffles, cereals, pet foods and more.
Contact us for a free sample and further product information.
References:
1 https://www.fortunebusinessinsights.com/industry-reports/plant-based-protein-supplements-market-100082