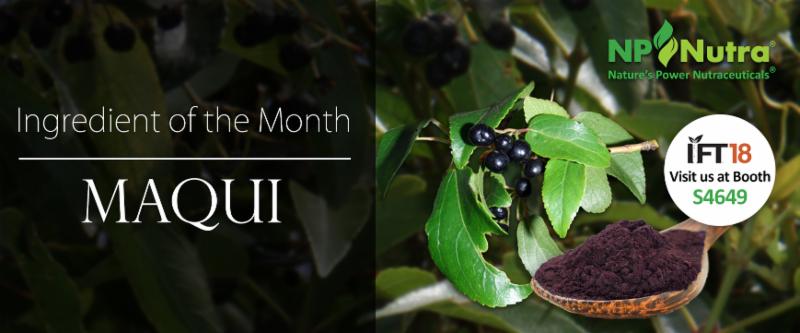 Maqui - The Incredible Purple Berry
Maqui (Aristotelia chilensis) is a deep purple berry native to southern Chile known for its excellent antioxidant properties and an ORAC level that beats most antioxidant-rich botanicals. Invading Europeans in colonial times, documented that the Mapuche Indians who inhabited the area, consumed these berries. Revered as the only natives in the Americas who were never conquered by a colonial force, these indigenous people used these berries to prepare "chicha", a brew which gave their warriors strength and stamina.
Recognizing the great potential Maqui has in improving and maintaining wellness, NP Nutra® has further improved its organic Maqui freeze-dried powder and now offers a more potent version of MaquiForza™. Now with more anthocyanins and polyphenols, MaquiForza™ is one of the very best freeze-dried Maqui powders on the market.
Learn more about these incredible purple berries by reading on...
General Information
Maqui, also known as Chilean wineberry, grows on small evergreen trees that reach a height of between 13 to 15 feet. Native to the rainforests of Chile and nearby regions of Southern Argentina, most Maqui trees grow in the wild and in house gardens and not in orchards. Most of the Maqui berries supplied around the globe are still harvested by Mapuche Indians.
Upon harvest of these organic berries, our approved manufacturing partner employs a unique patented freeze-drying technology called QFD that reduces the vacuum to 50 times lower than the standard freeze-drying process, with lower surface temperature and shorter drying time. This results in a very potent organic, freeze-dried MaquiForza™ that can be considered raw and that contains 50-70% more anthocyanin content than other similar Maqui products.
Nutrients and Benefits
Known to have the highest antioxidant levels among all fruits, Maqui berries contain the following anthocyanins: Delphinidin, malvidin and petunidin. Coumarins, triterpenes, flavonoids and the radical scavenging cyanadin are also found in Maqui berries in very high amounts.
Maqui berries are also a good source of vitamin C, calcium, potassium and iron. Adding a delightful flavor to food and beverage, these super berries may deliver many benefits:
Supports cardiovascular health
Aids in weight management
Supports healthy cholesterol and blood sugar levels
Assists the immune system
Benefits stamina and endurance
Helps neutralize enzymes that destroy connective tissues
Product Specifications/Applications
NP Nutra's MaquiForza™ Freeze-dried Maqui Powder (organic) is a partly soluble, light to dark purple powder which is Kosher certified and produced in an SQF certified facility using a unique patented freeze-drying technology.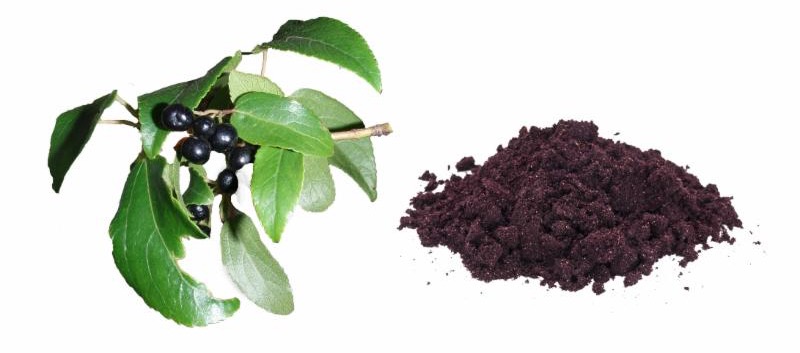 MaquiForza™ not only boosts the potency of dietary supplements, sports nutrition products, functional foods and beverages, it also adds a beautiful deep purple color and a unique exotic flavor. It can be added to smoothies, energy drinks, snacks, cereals, desserts, energy bars and even candies. Due to its high antioxidant content, MaquiForza™ is a popular addition to energy and antioxidant formulas as well as nutritional powders.
Contact us for a free sample and further product information.