Luscious peaches, juicy mangoes, tangy passionfruit, fragrant strawberries — there's a lot to love about summer fruits. The markets are alive with the aroma of stone fruits and berries. The colors are strong, vibrant and fiery. Nothing conjures the long and lazy days of summer quite like sweet and juicy, luscious and colorful summer fruit! We're proud to present a selection of summer fruit ingredients guaranteed to bring the warmth and vibrancy of summer to your nutritional product.
Peach
A symbol of longevity in Chinese folklore, peaches contain Vitamin C as well as carotenoids and polyphenolic compounds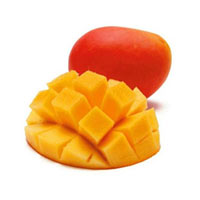 Mango
Hailed as the "king of fruits" Mango is not only delicious, it is full of dietary fiber, including the soluble fiber pectin
Banana
A true nutritional treasure, the Banana is a good source of dietary fiber, vitamin C, potassium and manganese
Strawberry
These fragrant fruits have a low glycemic index and are a very good source of dietary fiber, Vitamin C, manganese and essential Omega-3 fatty acids
Blueberry
Antioxidant superhero! Very low in calories with high levels of manganese, vitamin B6, vitamin C, vitamin E, vitamin K, and dietary fiber
Raspberry
Red Raspberries are rich in minerals and vitamins that promote healthy hair, skin, nails, bones and teeth. extracts contain significant amounts of ellagic acid

At NP Nutra®, we offer a full range of organic and superfruit ingredients manufactured at our facilities all over the world and stocked in our 26,000 square foot facility in the greater Los Angeles area. Please contact me for further information about any of our high quality nutritional products.