Moringa - The 'Miracle Tree'
Moringa (Moringa oleifera), referred to as 'the Miracle tree' due to its array of nutrients and benefits, is also known as drumstick tree (long and slender pods), horseradish tree (horseradish-tasting roots), and ben oil tree (aromatic oil extracted from its seeds). This multi-purpose tree has been used as food and in Ayurveda for thousands of years. Much attention is given to the trees' leaves, which are rich in important nutrients that are mostly retained even after the leaves are dried and ground. Feeding programs in India and Africa have used these leaves to help improve the health of malnourished people.1
Read on to learn more about nutritious Moringa leaves...
General Information
Propagated from seeds or cuttings, Moringa is a deciduous tree native to tropical and sub-tropical regions of South Asia, and is mainly cultivated for its pods and leaves. This fast-growing, drought-resistant tree thrives even in very hot regions, and can grow 32-40 ft (10-12m) high, with its trunk reaching 1.5 ft (45 cm) in diameter. The tree has drooping branches and its stems, which can grow up to 3 ft long, are comprised of small trippinate leaves on a central stalk, with three-sided seed pods hanging in clusters from the stalk.
The leaves are commonly used in herbal blends, teas, powders, tablets, capsules and foods. The pods, bark, flowers and roots are used in teas, cooking oils, cosmetics, lubricants, fertilizers and water purification.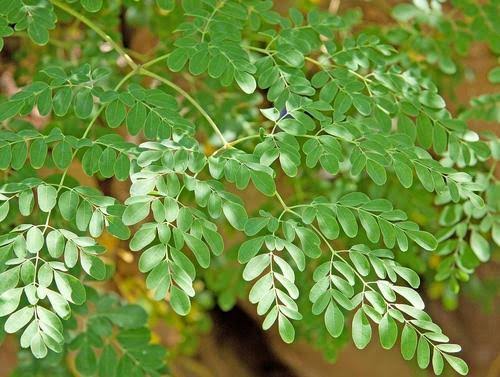 Nutrients and Benefits
Regarded as a treasure trove of nutrients, Moringa leaves are the most nutritious part of the tree and contain the following:
Protein: Contains 18 amino acids, including all of the 9 essential amino acids
Vitamins B2 (riboflavin), B6 (pyridoxine) and vitamin C
The minerals iron, calcium, potassium, magnesium, phosphorus and manganese
The plant compounds beta-carotene (provitamin A), quercetin, chlorogenic acid and isothiocyanates.
Product Specifications/Applications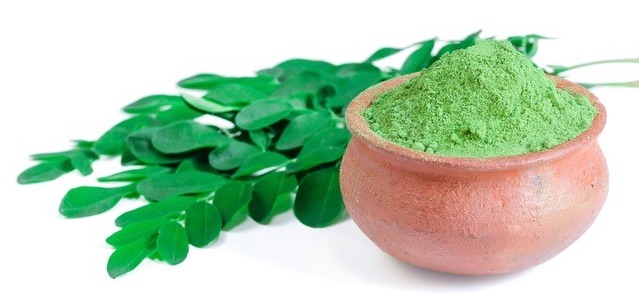 NP Nutra® offers Moringa Powder (Organic), a fine green, partly-soluble powder that is certified Organic, Kosher and Food grade, and produced in an ISO 22000 certified facility. It can be used in functional foods and beverages, dietary supplements, tablets, capsules and pet foods.
Contact us for a free sample and further product information.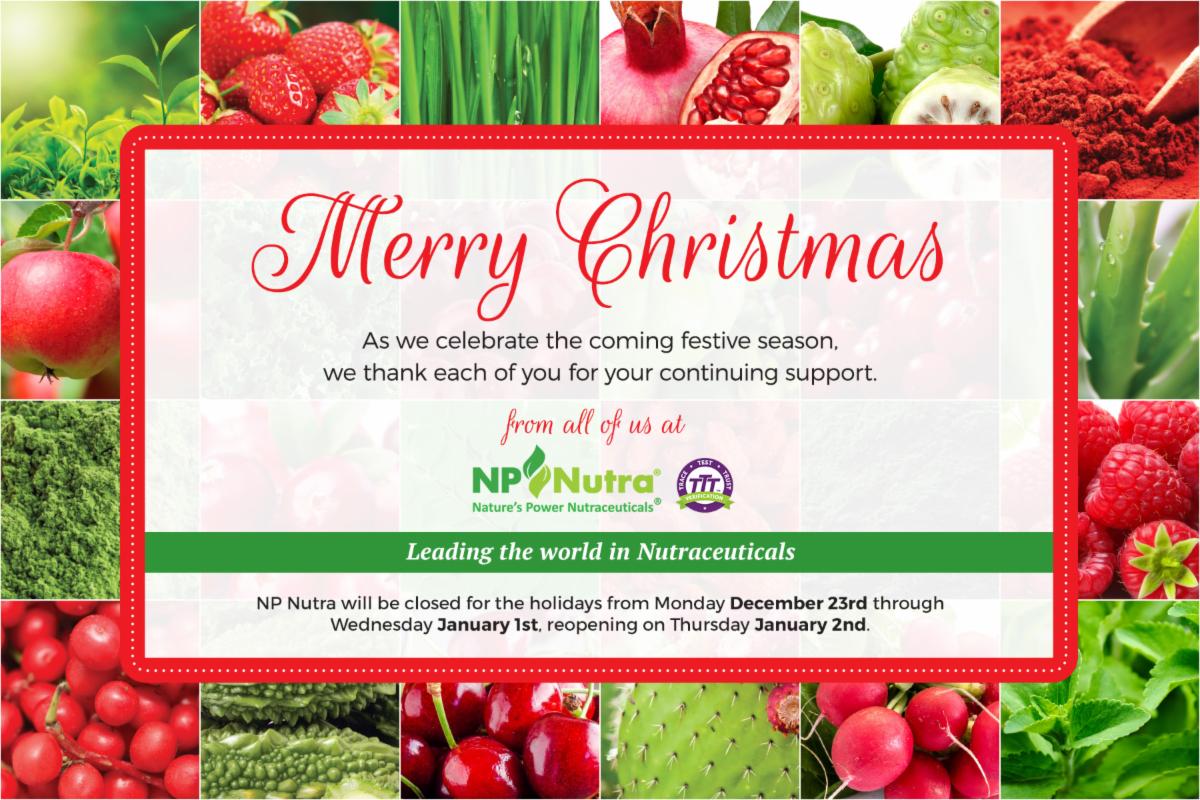 Reference:
1 https://www.webmd.com/vitamins/ai/ingredientmono-1242/moringa