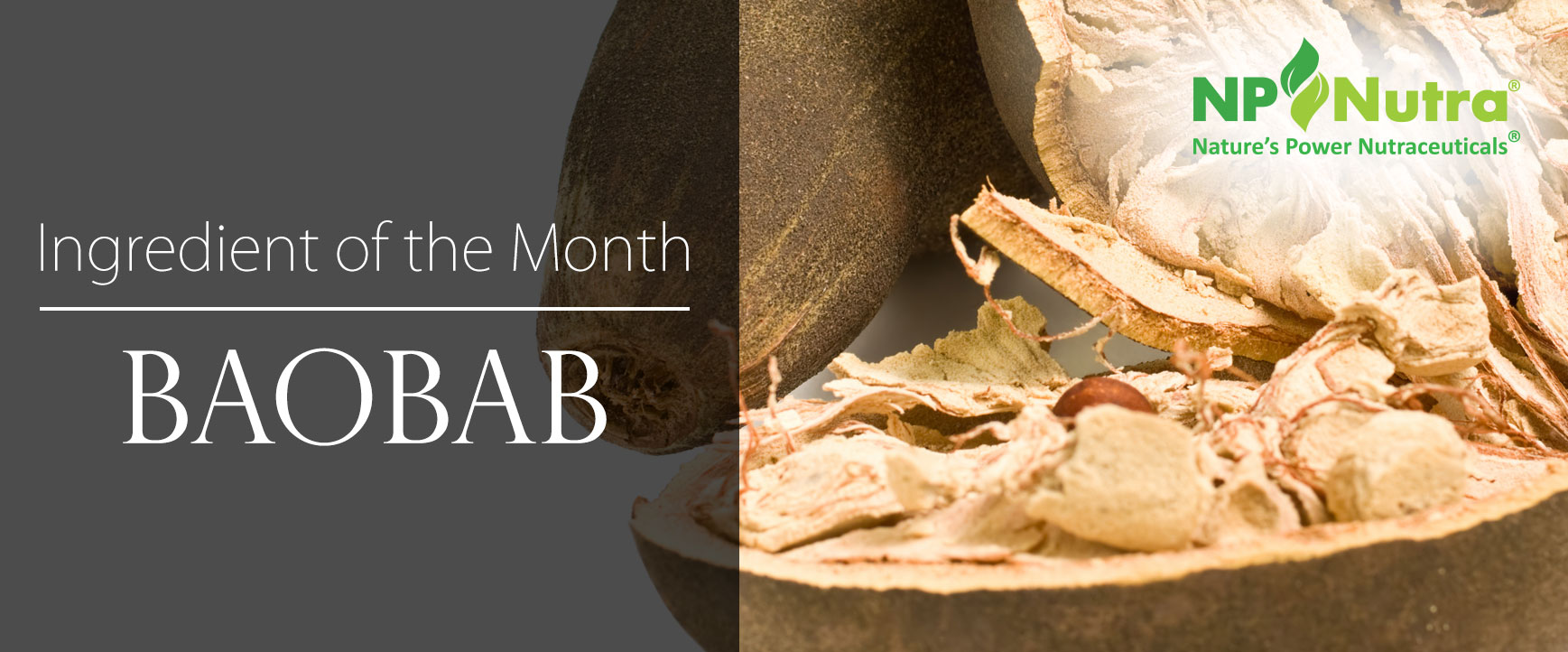 Baobab - The Super-sized Superfruit
The Baobab is a huge, majestic tree found throughout Africa, especially in the hotter and more arid regions of the continent. The Baobab tree has a unique shape with crooked branches that look like roots and crown its enormous trunk. The trunk can store liters upon liters of water enabling the tree to survive intense heat and even bush fires.
Regarded in Africa as "The Tree of Life", this tree with marvelous proportions has been relied on for food, water, shelter, and clothing by people in the region. Having a special role in traditional remedies and folklore, the Baobab has remained recognized in the field of health and nutrition.
With its outstanding nutritional properties, the Baobab is slowly finding its way to the top of the list of the world's best superfruits.
Read on to find out what is inside the exotic Baobab...
General Information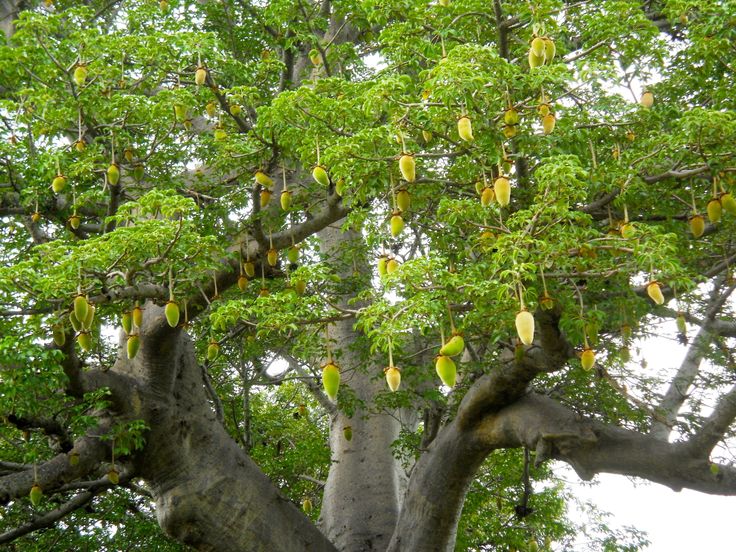 Baobab is the common name given to nine species of trees from the genus Adansonia. Thriving well in hot environments Baobab trees, commonly associated with Africa, are also found in Madagascar, Arabia and Australia.
Depending on the species, Baobab trees can grow anywhere from 5 to 30 meters high and the trunk can be 7 to 11 meters in diameter. Surprisingly, these trunks can store up to 100,000 liters (26,000 US gallons) of water during the rainy season enabling it to thrive in extremely high temperatures.
The Baobab fruit can be round or oval, is roughly the size of a coconut and weighs approximately 1.5 kilograms (3.3 lbs.) A velvety coat covers its woody shell which stores a number of seeds surrounded by a white, powdery-soft pulp. The fruit has an acidic, tart taste described as "somewhere between grapefruit, pear, and vanilla."
The fruit is fully dehydrated on the tree, harvested, cracked open and ground in wooden mortars. The powder produced is then sieved numerous times, resulting in NP Nutra's certified organic premium powder.
Nutrients and Benefits
Baobab is a nutrient-dense and wholesome superfruit. This exotic fruit's nutritional content beats a number of known outstanding sources of vitamins and minerals.
Baobab provides:
3 times more Vitamin C than an orange
5 times more magnesium than avocados
4 times more potassium than bananas
2 times more antioxidants than acai berries1
10 times more fiber than apples
Is an excellent source of the prebiotic pectin that helps promote intestinal health
Baobab is high in polyphenols which helps maintain healthy blood sugar levels and also contains good amounts of Vitamin A, thiamine, B6 and bioflavonoids.
Baobab powder also contains 50% more calcium than spinach and provides iron, copper and zinc.
Product Specifications/Applications
NP Nutra® now offers a premium Certified Organic Baobab Fruit Powder. It can be added to water to make a delightful tasting juice or sprinkled onto cereals. It can also be added to granola, energy bars, yogurt, smoothies, shakes, jellies and jams. Currently product developers are also using Baobab to make tasty superfruit snacks and chews combined with other super fruits such as pomegranate and acai.
Contact us for a free sample and further product information.
Reference:
1 http://www.medicalnewstoday.com/articles/306445.php