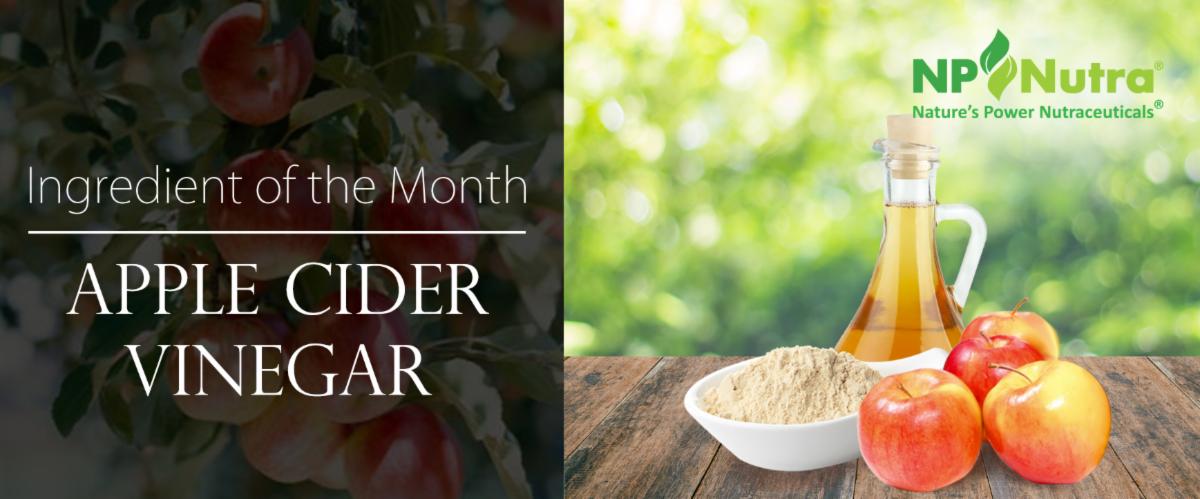 Apple Cider Vinegar - The Versatile Vinegar
Apple cider vinegar, also known as cider vinegar, has become popular in the natural health industry in recent years and has a history of use in traditional medicine. Commonly used in marinades, salad dressings, vinaigrettes, chutneys and food preservatives, apple cider vinegar is also added to water, juices or other beverage applications, and can be used as a cleaning agent, home remedy and in skin care products.
Read on to learn more about this versatile, healthful vinegar...
General Information
Apple cider vinegar is made from apple juice extracted from crushed apples. Bacteria and yeast are then added to ferment the juice, converting the sugars in the juice into alcohol in the process. An acetic-acid forming bacteria (Acetobacter species) is then added to convert the alcohol into acetic and malic acid, which give the resulting vinegar its distinctive sour taste and strong smell.1 Organic and unfiltered apple cider vinegar contains a "mother", which are strands of proteins, healthy bacteria and enzymes that give the vinegar a cloudy appearance.
Nutrients
The main component in apple cider vinegar is acetic acid (ethanoic acid), a short-chain fatty acid. It also contains other bioactive compounds including:
Polyphenols
Flavonoids
Chlorogenic, citric, malic, lactic and tartaric acids
Small amounts of potassium, sodium, phosphorus, calcium, iron and magnesium are also found in apple cider vinegar.
Product Specifications/Applications
NP Nutra® supplies premium quality Apple Cider Vinegar Powder (organic), made from spray dried organic apple juice. This light to dark cream, mostly-soluble powder is certified Organic, Kosher and Food grade, produced in an FSSC 22000 certified facility, and can be used in functional foods and beverages, and skin care products.
Contact us for a free sample and further product information.
Reference:
1 https://en.wikipedia.org/wiki/Apple_cider_vinegar